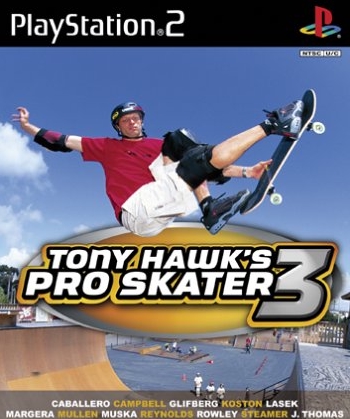 While most college students migrated south for Spring Break this past week, I took a different route. I went home to the exciting lands of Southwestern Pennsylvania and made quite a discovery.
Looking through some of my old Playstation 2 games, I found Tony Hawk's Pro Skater 3. I remember it as a great series, but the third installment left me unsatisfied. That is, until I heard an Ozomatli track!
"
Cut Chemist Suite
" joins the likes of Del tha Funky Homosapien's "If You Must" and The Ramones "Blitzkrieg Bop." How chevere!
If you find any random Chevere tunes in video games or movies, be sure to let me know.
El patinador,
DJ Gringuito